Originally established in 1994 we cover all aspects of pest control to keep you and your family free from nasty pests and insure your home is protected from termites.
Originally established in 1994 we cover all aspects of pest control to keep you and your family free from nasty pests and insure your home is protected from termites.
We focus on removing the cause of the problem not just treating the symptoms.
This improves treatment outcomes and results in more satisfied clients.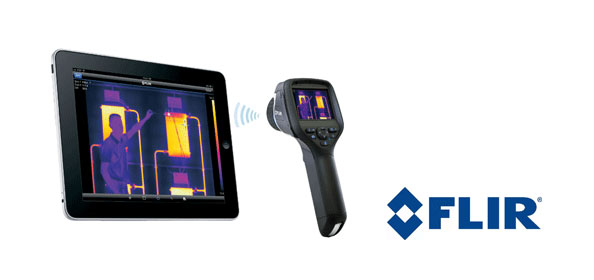 We use the specialized Flir Thermal Imaging to see what's going on inside your walls.
Are you worried that the traditional method of only tapping, listening through walls and visual inspections will miss finding termites?
WE HAVE THE SOLUTION
We use the unique TERMATRAC T3i- the only device in the world that detects termites movement through and behind any walls, ceilings or roof areas (excluding solid metals). We show you this movement on a screen, or a printed supplementary report is available on all findings.We are certified Termatrac technicians for your peace of mind.
We are a locally owned and operated business in Hervey Bay and are therefore familiar with the types of potential problems that can exist in homes.
Your pest inspection will be carried out to the most recent Australian Standards. We are insured, licenced and fully experienced.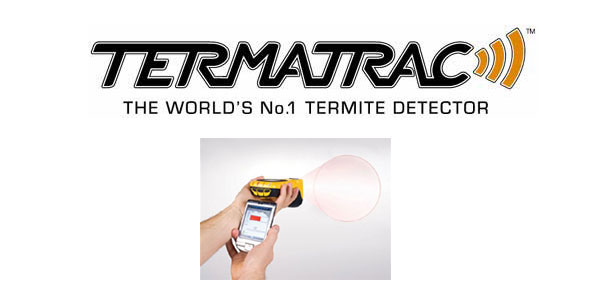 Hervey Bay, Maryborough and surroundings serviced
We offer Pest Control Services to all of Hervey Bay and Maryborough, including: Wondunna, Torquay, Point Vernon, Eli Waters, Scarness, Urangan, Kawungan, Pialba, Urraween, Dundowran, Craignish, Burrum Heads, River Heads, Booral, Toogom, Torbanlea, Granville, Tinana, Oakhurst, Aldershot and more.
So you have a pest control problem?
Never fear! Our pest control experts can save the day!
What steps do we take? Well first, we identify the pests. We need to know exactly what your pest problem is - then our licensed Pest Control Technicians will recommend a solution that suits your environment and meets your needs.
We will also look into the possibility of there being other pests in your environment, that you are not yet aware of. Once our licensed Pest Control Technicians have had a look, you will then know exactly what's going on, and we will help you to form a plan of how to keep on top of it.
Pest Control & Termites
Why are termites such a big deal?
Termites are often the most destructive pests found in a home - they can do a massive amount of damage without the property owner ever knowing.
Our licensed Timber Pest Management Technicians are experts with termites. They are fully trained to find the ideal solution for your needs.
There is a wide variety of systems available for termite management. For more information on termites, click here to go to our termite page.
The Pests We Treat
Of course, there are many more pests that we treat (other than termites). These include:
Cockroaches
Redback Spiders
Ants
Spiders
Fire Ants
Rodents
Fleas
Wasps
Lice
Silverfish
Carpet Beetles
Clothes Moths
Mozzies
Midges
Commercial Pest Control Treatments
We are also Commercial Pest Control experts.
Special care must be taken in Commercial Pest Control. We regularly service a range of commercial premises, including:
Contact us today and we can discuss your needs and provide you with a quote.
While our job is to eradicate your pests, we have learned some amazing stuff about pests over the years! Here are some facts you might find interesting...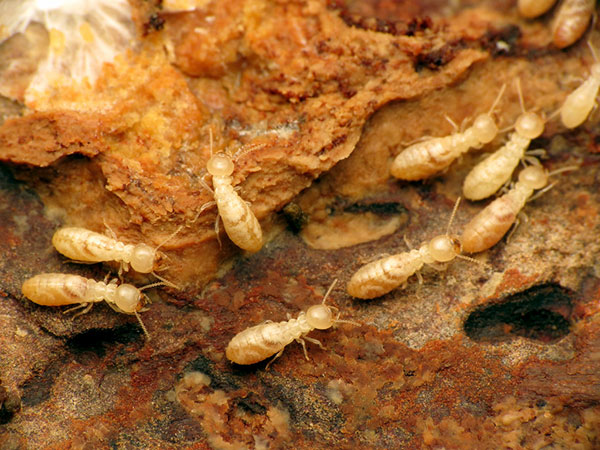 Termite Facts
Most termite species are blind!
Young termite kings and queens (the reproductive termites) have wings and can fly to find a mate, then break their wings off and settle down in their new home to raise their offspring!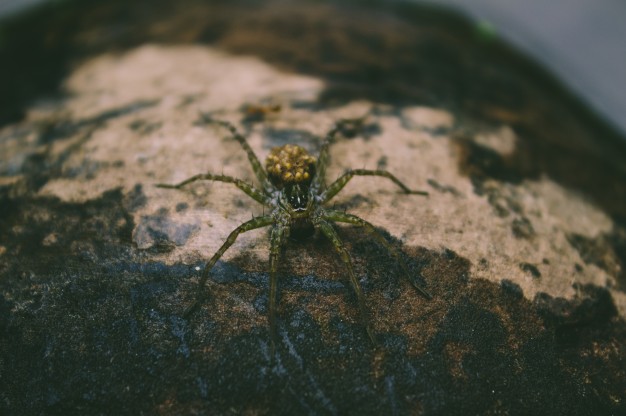 Spider Facts
Huntsman spiders are super scary looking - but not a very agressive spider. They are reluctant to bite, and will usually try to run away rather than be aggressive. (While that's all well and good - it's not a good idea to let them run around in your home!)
Redbacks and funnel-web spiders are two of the most deadly spiders in the world. The good news is there have been no recorded deaths since 1981 as antivenoms are now available.
The largest spider in the world is the Goliath Spider. It's body can grow to 9cm in length, and it's leg span can be up to 28cm!
The 'Daddy-long-legs' spiders are able to kill and eat other spiders, such as redbacks!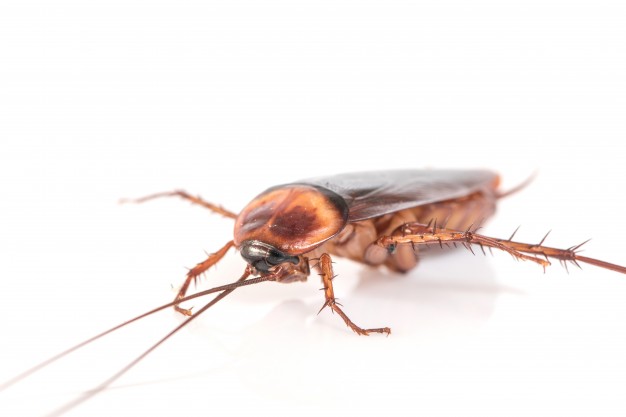 Cockroach Facts
There are about 4000 species of cockroaches - however only about 30 species live in homes.
Cockroaches are said to be able to withstand atomic bombs. (Though we don't suggest you try this at home - instead call one of our specialists and they will take care of them - no atomic bomb needed)