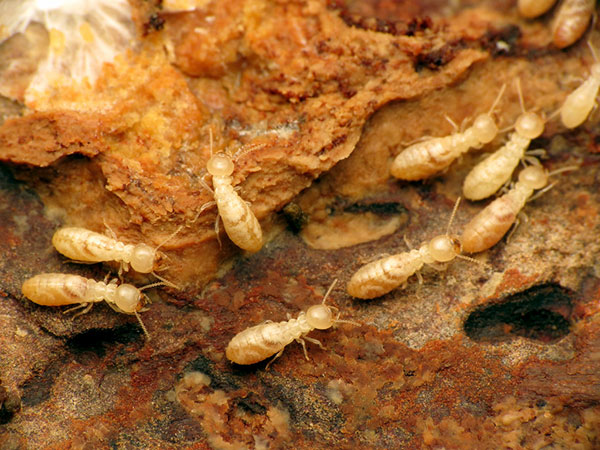 Termites (sometimes called white-ants) are one of the most damaging pests in all of Australia.
What's worse is most Australian insurance companies won't cover termite damage – claiming that it is 'maintenance'! This is why it's paramount to ensure your building has adequate protection against these nasty little pests.
Termites feed on dead plant material – which is most often wood! A typical colony contains nymphs, workers, soldiers, and reproductive individuals of both sexes (called kings and queens). The kings and queens grow wings, allowing them to fly to find an appropriate home for their new colony. You don't want this to be your building!
While called white-ants, termites are actually far-distant relatives to the ant. In fact, recent research have proved that termites are of the cockroach order (Blattodea).
How Do I know If I have termites?
If you are worried that visual inspections will miss finding termites.
We have the answer!
Sometimes you can spot the damage yourself – but quite often, you can't see any damage!
Routine termite inspections are recommended at least once per year. Have peace of mind, knowing that your building is termite free. Contact us today to arrange your Termite Inspection.
We have the state of the art TERMATRAC system, allowing us to see Termite activity through walls, roofs, and most other materials!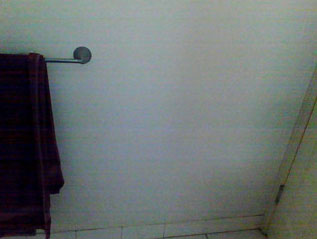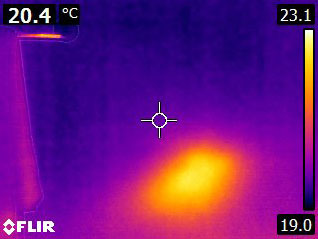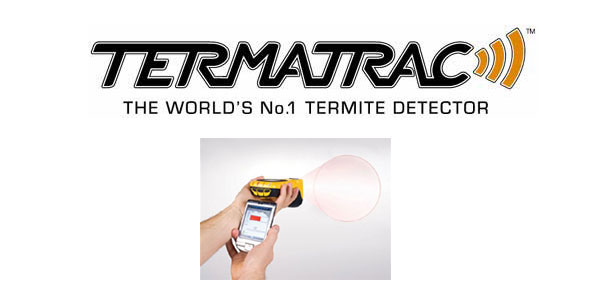 Are you worried that the traditional method of only tapping, listening through walls and visual inspections will miss finding termites?
WE HAVE THE SOLUTION.
We use the unique TERMATRAC T3i- the only device in the world that detects termites movement through and behind any walls, ceilings or roof areas (excluding solid metals). We show you this movement on a screen, or a printed supplementary report is available on all findings.We are certified Termatrac technicians for your peace of mind.
We are a locally owned and operated business in Hervey Bay and are therefore familiar with the types of potential problems that can exist in homes.
Your pest inspection will be carried out to the most recent Australian Standards. We are insured, licenced and fully experienced.
I Have Termites – Now What?
If you have regular Termite Inspections, chances are that you have caught them before they have done too much damage.
Whatever the situation is, we will work with you to help treat the problem.
Do You Treat Other Pests?
We offer a complete Pest Control service for Hervey Bay, Maryborough and surrounding areas. This includes:
Cockroaches
Redback Spiders
Ants
Spiders
Fire Ants
Rodents
Fleas
Bees
Wasps
Lice
Silverfish
Carpet Beetles
Clothes Moths
Wood Borers
Wood Rot
Click here for more information on the other pests we treat.